My Placement Year at SW6 Associates - Billy Senior
It feels surreal that I'm approaching my last days at SW6 Associates. This year has flown by, and I would never have thought I would have experienced the things that I have done during my time here. So, what have I been up to?
It all Started with a Connection
I was connected by an SW6 employee via LinkedIn and within seconds (being the keen bean that I am) I sent the following message...
"11/10/2015 Billy Senior sent the following message at 3:21 PM
Good afternoon,
Thank you for your invitation to connect.
I was wondering if SW6 offered year long placements, as I am interested in consulting and recruitment. If yes, what is the application process?
Many thanks in advance,
Billy."
I had just woken up, was mid-way through eating scrambled eggs on toast and didn't have a Scooby Doo what recruitment was, or who SW6 Associates even were. Either way, it was the best LinkedIn message I ever wrote as it was the start of my SW6 journey.
After a few messages were exchanged, I was told that the Director, Michelle Ryan would be calling me upon the New Year. I spent the next couple of hours looking into SW6 as a business and was massively impressed by a young Michael Delea via YouTube who spoke about his success within the role. It's safe to say I watched each and every YouTube video about 100 times and seeing Ryan Linden, (a Loughborough placement student with a quiff that could rival Jedward), talking about the ups and downs of recruitment got me even more bought in.
The thing that appealed to me most about SW6 was the people. Watching those videos made me get an instant feel of the business, it felt like a family.
However, as mentioned, my phone interview was upon the New Year – so I got back to my coursework (playing FIFA) and forgot about interviewing for quite some time.
"I'm just making a Bacon Sandwich"
As 2015 became 2016 and as I made my way back into the Loughborough bubble, I received a call from the Director at SW6 Associates, Michelle Ryan.
It was midday and I was mid-way through flipping a fried egg, whilst my bacon grilled as I wore my batman pyjamas. The old me would have laughed at the new me getting up at 5:40am...
The new me however, would have been shocked by my response of whether or not I had time to talk to Michelle, about my application.
Priorities took place and I didn't want to interview on an empty stomach:
"I'm just making myself a bacon sandwich". We then arranged to speak within the hour.
That's right; I chose a bacon sandwich over an interview. You typically never get a second chance to make a first impression, but I'm unbelievably thankful that Michelle gave me that chance (it helps that she's also partial to a bacon sandwich, so she totally understood!).
Immediately after the line went out, I rushed upstairs and did pages after pages of research. I looked at Michelle's background, SW6 Associates' history and the role itself.
I then called Michelle within the hour: "Sorry Michelle's currently in a meeting".
I left it another half hour: "Sorry Michelle's currently in a meeting".
I left it for another hour:
"1/8/2016 Billy Senior sent the following message at 4:24 PM
Hello Michelle,
Apologies about not being free at the time of your call, I was so in shock and it didn't hit me how unprofessional I was when you called.
Just letting you know that I am free to talk whenever is best.
Kind regards,
Billy."
Michelle called me back right away and we spoke for quite some time about the opportunity at SW6, we instantly got on and I made up for prioritising my bacon butty over her time.
Next Stop, Cannon Street
It was the day of my interview with SW6, I was expecting to meet a range of different people and then complete a work sample.
In all honesty, even at this point, I still didn't understand what recruitment really was.
However, I spent hours speaking to Michelle and other colleagues about my motivations, my background and what I wanted from my placement year. It was refreshing to go to an interview where they were more focused on personal attributes, as oppose to competency questions off of a script.
Needless to say, I got a brilliant feel of SW6 Associates – but there was a concern on Michelle's side.
"I like you, but you're too nice for this job, you seem to be from a caring background – why not go into teaching or something similar?"
To which I replied: "I'm a Gemini, so I have two sides to me"
What an answer. Oh my, what an answer.
I left the meeting room shortly after, with Michelle leaving it with me that I would hear back tomorrow.
I was confused...why hadn't I got on the work sample? Am I too nice? Do they think I can do this job?
As day became night and as night became the next day, I received the call from Michelle – it's fair to say, I was going to get my priorities right this time. Bacon was the last thing I was thinking about.
As you can assume, I got the job!!!!!!!!
Thank you Michelle, for believing in me and taking a chance.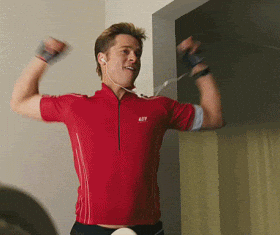 What have I achieved?
Despite having a big head, I'm going to make my best attempt to not come across as big headed, so please see below my achievements:
MVP of the Month x2
Placed 65 candidates (maybe more on the horizon) in brilliant roles around the UK
Generated a total of £195,383 in revenue (£109,070 – 360 Consultant SINCE February 2017)
Broken the record for most deals in a month (10) – which was matched by Chelsea House in July
Gained promotions from Trainee to Senior Consultant
Dressed up as Ali G for a company night out
Scored a total of 1 goal in various 7 aside games throughout the year
Brought on 5 new clients
Offered a 3 month extension to work over summer

Senior to Senior
My best achievement and highlight however, has to be my promotion to Senior Consultant. In February 2017, I was set a 6 month target to bill £76,000 to become a Senior Consultant on the Regional desk.
After many hours, weeks and months of hard-work, I managed to successfully hit the targeted amount and was offered a full time role for when I graduate, as a Senior Consultant.
I can only thank Michelle, Patrick, Ben and Jason for setting me this target. Without them, I would never have been given the opportunity to perform as well as I have done.
I guess this is Farewell...
Before I say my goodbyes, I want to specifically thank Patrick Lynch for the continued support throughout the year. He has been a brilliant Manager throughout my time here and I owe my success to him. His continued support, guidance and enthusiasm is something that not many people can offer and that I am grateful for. Patrick is an asset to SW6 and I think we're all excited to see his growth plans over the coming years.
So, the time has come to say my goodbyes and wish all those well.
As for my ambitions for the future, who knows? Either way, wherever I may be, I would never have been in that position, without SW6 Associates.
Thank you to all my colleagues, my clients and my candidates. Thank you SW6, for making the past 15 months a time that I will never forget.
Billington out.